If you are reading these lines, then that means that there is something about our University which appeals to you.
Maybe you have heard that the University is a truly outward-looking, international institution. I can assure you that this is absolutely true. More than 2.500 foreign students from more than 90 countries study here at CEU UCH every year. And this can be felt in the atmosphere in our lecture rooms and our campus.
You might know that we are the oldest private institution offering higher education qualification in the Valencia region. We were the first such organization, in 1972, to provide a new way of understanding and delivering higher education to students. Today, we have three campuses across the region, the Comunitat Valenciana: in Valencia, Elche (Alicante) and Castellón. After 50 years, our pioneering attitude can still be seen in everything we do. It will not take you long to see it once you come to visit us. .
You may have heard that at CEU the student is at the heart of everything we do. Again, this is absolutely true. That is why we put our heart, soul and everything we have into educating all the students who form part of our university community – this is how we ensure that they graduate as true professionals. And we do this in a personalized fashion, making sure that what we do meets the needs of each student.
Perhaps you have heard about one of our research projects or one of the innovative educational initiatives run by our academic staff. Most of these initiatives derive from our commitment to society, a commitment which forms an inherent part of the educational aims of the Asociación Católica de Propagandistas. It is an integral part of our institutional culture. At CEU, we want to contribute to making this world a better place for everyone.
Regardless of what feature of the University has caught your attention and the reasons for your curiosity, we would be delighted to make your acquaintance. Our doors are always open to whoever wishes to join us and become a part of this community.
If you have already decided that this is the place for you to undertake your university studies, we would be delighted to provide you with any information or guidance you need, to help you get the most out of all the advantages that the University has to offer you. The most wonderful time of your life is about to begin – it will be truly unforgettable.
Whatever your plans are, I would like to offer you a warm welcome to the CEU community, a place where students become excellent professionals, but even more importantly, well-rounded people – ones who share in the values of Christian humanism and are ready to place their talents at the service of society.
1. We think that people should come first.
A university consists of people teaching other people. We think that a university is a group of people who come together to seek the truth, to understand and to stretch themselves. That is why all the policies established by the CEU Cardenal Herrera University ensure that people are at the centre of all of our decision-making.
Students are at the heart of everything we do: it is our task to provide them with a comprehensive education. Experts across the world have discovered the same trend: good people make great professionals. Today more than ever before, the ends do not always justify the means – the only path to take is the one which contributes to the improvement of society and an increase in personal dignity. Academic research is more valuable when people are placed at the centre of it. Whether it is undertaken from a technical or humanistic perspective, or from an applied or theoretical approach, research can always contribute to the improvement of human life.
Special seminar for Nursing students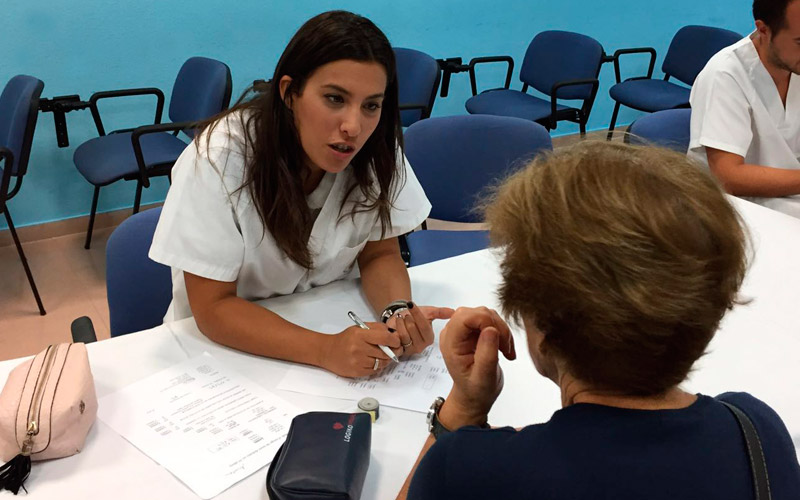 The local health centre or GP's surgery is the ideal place at which domestic violence against women can be spotted. For this reason, CEU undertakes special seminars for Nursing students, to help them understand how medical appointments can be used to help women who are victims of such violence. Experts put on sessions for the students showing them how healthcare workers can approach this issue. Training in the ADA technique (Ask-Detect-Analyse) can help the nurses of the future to assist domestic violence victims.
Being there for the elderly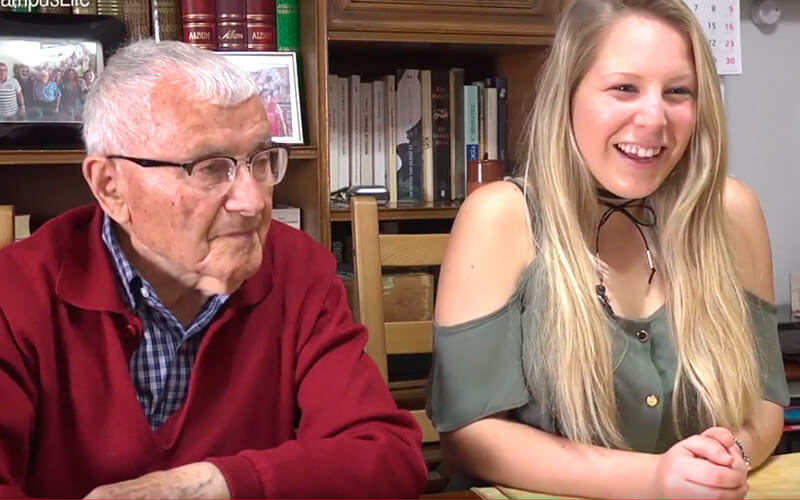 Student volunteers spend their time with elderly people who live near the campus – while the latter can transmit their way of seeing the world to their younger counterparts. That is what being there for each other is all about.
A new medical volunteering expedition to the Philippines
The third expedition of CEU volunteers to Manila set off with their suitcases full of healthcare equipment, medicines and, above all, an overwhelming desire to help others. And it seems that they were successful once again. After two intense weeks, experienced and trainee doctors treated 2.000 people living in conditions of poverty in this south-east Asian country.
The volunteers treated a wide range of children, adults and elderly people, with tuberculosis being the most common ailment. This year was particularly special as more volunteers participated than ever before, enabling help to be provided in more places, and the range of circumstances the team saw was wider. They saw healthy children living in poor areas, who they were able to help by providing food, clothes and toys. They assisted those resident in a centre for cerebral palsy sufferers who had been abandoned by their families. They saw the true situation of the healthcare centres and hospitals in the country, which are not available to a large part of the population.
2. We think that talent has real value.
To go far in today's world, motivation is the most important attribute: it is motivation which feeds and strengthens talent. And talent is worth much more than money. History has shown us that those societies that have appreciated and nurture talent have grown and developed. Experience shows that those who cultivate and strengthen their talents can contribute to making life better for others.
That is why we have several grant programs, providing assistance to hundreds of our students in their studies. In fact, the CEU San Pablo University Foundation, the parent organization of the University, is the private educational institution which devotes the most resources to grants and scholarships in Spain. Talent is present in every person, in different shapes and forms. Our University provides the ideal setting to discover such talent – and to encourage it to grow.
Some of the greatest geniuses of humanity achieved success despite being told by many others that it could not be done. We think that before listening to others it is important to listen to oneself and to discover what one's own talent is. Others may tell you that something is impossible, but you must listen to yourself first.
Transparent at the time they are awarded and automatically renewed.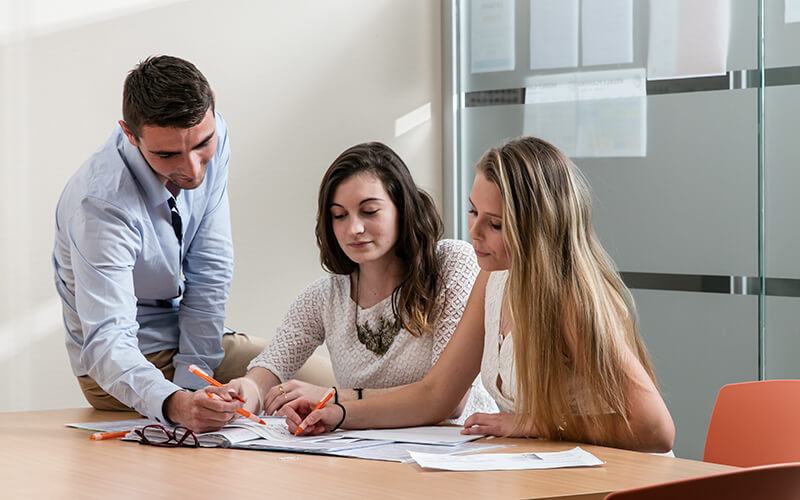 CEU UCH has expanded its grant program, investing 25% more resources in the form of the new CEU Merit Program. This program can now call on an extra 500,000 euros per year, providing more than 90 new grants every year. Award decisions are based on applicants' academic records, skill in languages, family income and involvement in social, cultural or artistic activities. Those awarded a CEU Merit Program grant will receive a minimum of reduction of 65% in fees for each year, up to a maximum of 100% (based on the 2016-17 figures).
"This new grant program strengthens our commitment to outstanding students, those who really strive to achieve their potential. In fact, the institutional commitment of our not-for-profit Foundation means that a large part of our resources is devoted to supporting those students who deserve it based on their skills and motivation: it is our social mission and a demonstration of the commitment to rewarding effort and merit, which forms part of the very essence of the Foundation." – Rosa Visiedo, the Rector.
Before the university entrance exam and automatically renewed
The CEU Merit Program grants are awarded before the Spanish university entrance exams take place (PAU, Prueba de Acceso a la Universidad, also known as the Selectivo). As awards are announced before the enrolment period for other universities begins, the student's freedom to choose the right university for them is guaranteed: if the student's grant application is not successful, he or she will still have time to apply for a place at a different university. The grant awards are also automatically renewed from year to year on the condition that the student meets the academic performance requirements. In this way, students who are awarded a grant upon admission to the university will know that they can continue to enjoy this award throughout their studies, if their grades are good enough.
From CEU UCH to the architectural elite
José García Alamar, a CEU Cardenal Herrera University (CEU UCH) graduate, works at Norman Foster's architecture studio in London. It all began with a project he undertook for his degree at CEU UCH: the SMLhouse, a self-sufficient solar-powered dwelling, which he and other CEU students and staff entered into a competition, with other entries coming from some of the prestigious universities from across the world. That was the first pre-professional step he took at the University, a path which has now led him to the international architectural elite.
This young graduate is a member of the team which has designed the South Quay Plaza Tower: the tallest residential building in Britain. He recently visited his alma mater, the CEU's Technical School of Design, Architecture and Engineering (ESET) and he gave two interesting answers to some of the questions put to him during an interview:
You're riding high now – what's the reason for that?
I think that the main reason is my passion for architecture, right from when I was studying at CEU. But it's also about perseverance, about believing that where there's a will there's a way. It's about having a "can do" attitude.
What would you say to someone who wants to be a good architect? Give us some advice.
I think it's important to be humble, because, although it doesn't seem like it, architecture is not something you do on your own, it's about working as part of a team – you must always have a collaborative attitude. Also, to succeed in this profession you must be really passionate about it and devote a lot of time to it, so that you're always exploring, looking for solutions, paying attention to your surroundings… It's also a profession for perfectionists: attention to detail is crucial for all architectural projects.
The Lions of the Cannes festival are the "Oscars" of international advertising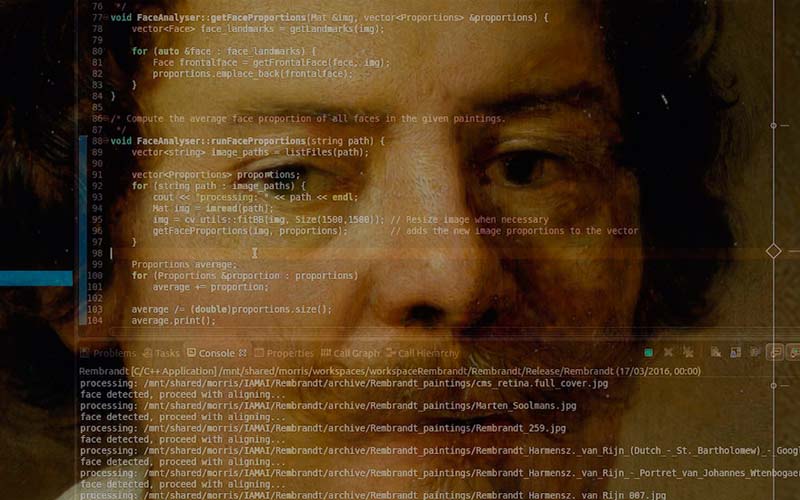 Agustín Soriano, a CEU Advertising and Public Relations graduate, has won fifteen prizes at the prestigious Cannes festival, including the Cyber Gran Prix and the Creative Data Grand Prix, for "The next Rembrandt", a campaign for ING. It is a long time since a Spaniard won so many awards. This video shows a short interview with this brilliant advertising professional from Valencia, who now works in Amsterdam.
3. We think that it is good to be different.
Part of the tradition at CEU is to place our trust in human beings as the agents of change in society. From the early 20th century onwards, men and women with links to CEU have made major contributions to the development of the society we live in. They have done so in areas as disparate as politics, business, research, education and the arts. And often, this meant that they started to do what others were not doing – or didn't dare to do.
People who are or have been part of the CEU project have devoted themselves to making the world a better place. Thousands of them have contributed and continue to contribute on a daily basis by doing what they do best: the University sees this tradition of innovation and social commitment as a great responsibility that it must fulfil. That is why we regard the University as both a place to create new knowledge and to share values; it is a place in which to grow and to discover new paths which can serve to improve the lives we lead today and tomorrow.
Students participating in research at the University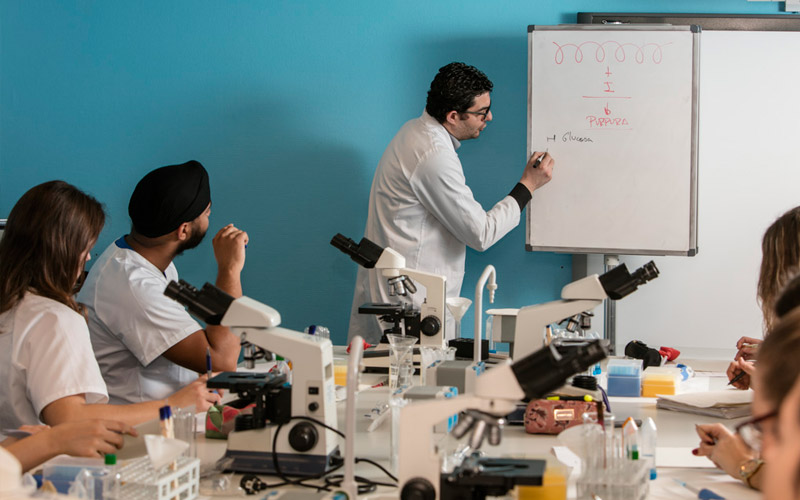 Two studies presented at the Spanish National Surgery Congress by CEU UCH's Breast Cancer Research + Teaching Group were selected in the "Best of the Congress" section. Medicine and Nursing undergraduates participated in these studies, under the supervision of a team of lecturers. The research concerned the distribution of breast cancer units in Spanish hospitals and an assessment of mastectomy as a safe technique in oncology.
The Research + Teaching groups represent an innovative higher education initiative by CEU, enabling students to participate in research projects with their lecturers. This brings advanced research into the classroom and immerses students in the culture of the search for knowledge and the application of science.
Interviewing the interviewer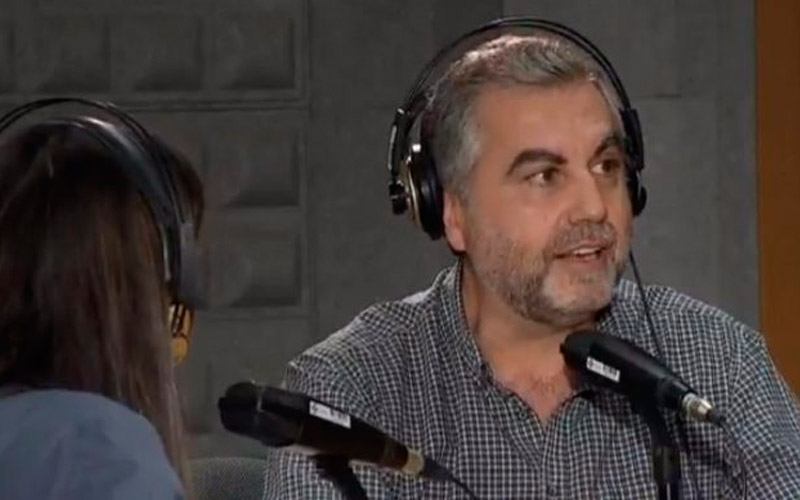 To understand how journalism has changed there is nothing better than changing the way journalism is carried out. Journalism students undertake crossmedia interviews as an activity outside lectures: "crossmedia" interviews take place live, but across a range of media. This innovative format sees what might otherwise have been a simple radio interview broadcast simultaneously on YouTube and social networks.
Carlos Alsina, one of the best-known journalists on Spanish radio, was interviewed by journalism undergraduates using the crossmedia format. This was all about interviewing the interviewer – and it shows that if you want to do real journalism it is better to start when you are still at university. After all, it is real journalism like this that makes a contribution to making society better.
The CEU Health School visits primary and secondary schools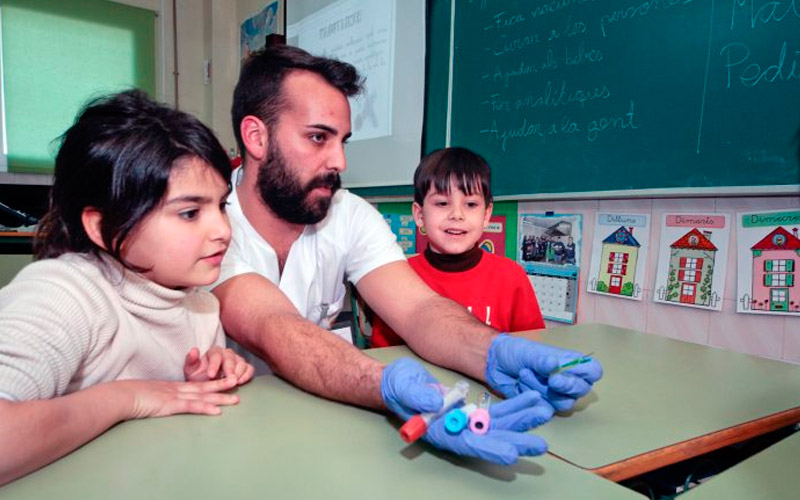 Students on the Bachelor's Degrees for Early Years Education, Primary Education and Nursing are undertaking a health education program, under the supervision of their lecturers. The program takes place at different schools across the province of Valencia and helps to educate both teachers and pupils in health matters. This activity enables Nursing students to put skills they have learnt regarding disease prevention into practice in real situations, and it also gives Education students a chance to work within a school environment from a different and innovative perspective.
This initiative is an opportunity for CEU UCH students to become the agents of change within schools, by giving behavioural guidance and advice to children about leading a healthier lifestyle. It is both a highly useful educational experience for all participants and a way to improve the quality of life of those around us.