It is a completely remodeled building in 2013. An integrated space in the center of Elche and in a quiet and pleasant environment. In this building you can study the following degrees and studies:
Degree in Nursing
Degree in Physiotherapy
Degree in Law
Degree in Business Management
Degree in Marketing
Various postgraduate courses in the areas of knowledge linked to the aforementioned studies.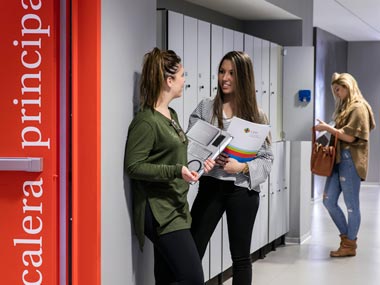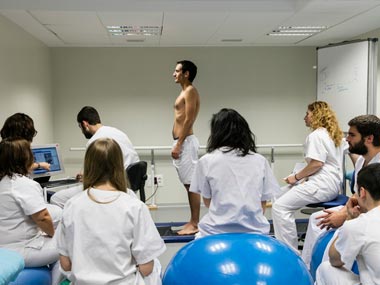 The building has classrooms of different sizes, so as to adapt to the size of the group of students that can vary between 20 and 89 students per class. In the same place there are computer rooms and meeting rooms for teamwork, as well as spaces for tutorials between teachers and students. In the same building there is a university library and a cafeteria
Due to the nature of the studies that are given there, Nursing and Physiotherapy practice classrooms are available, as well as a microscope room, a dissection room, a demo room for health practices and 4 internship classrooms besides the corresponding changing rooms.
In the main access are the assembly hall, the chapel, the general secretariat of administrative support for students and the offices of the CEU executives in Elche.