A different kind of day on campus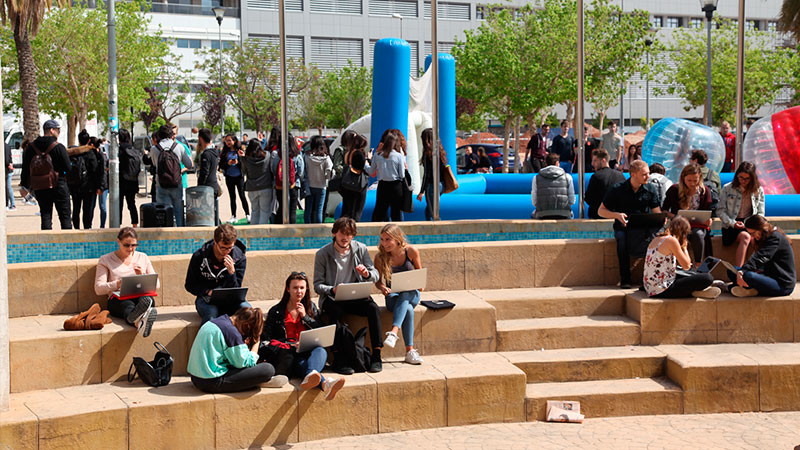 There are many celebrations over the course of the year, but there's one in particular that turns the campus upside down: the Students' Day! A whole day devoted just to you – a day to celebrate that you study at this University.
All of the activities are organized by the Student Representatives' Office. Every year sees something different: table tennis, table football, trampolines, bubble soccer, graffiti, competitions, and more!
Marina Maimó, a 3rd year Advertising and Public Relations student, had her say on this great day: "there's a big variety of activities and you really do have a great laugh. The weather's usually really good, so you can have a great time outdoors."