Orfeón y Camerata – more than just sound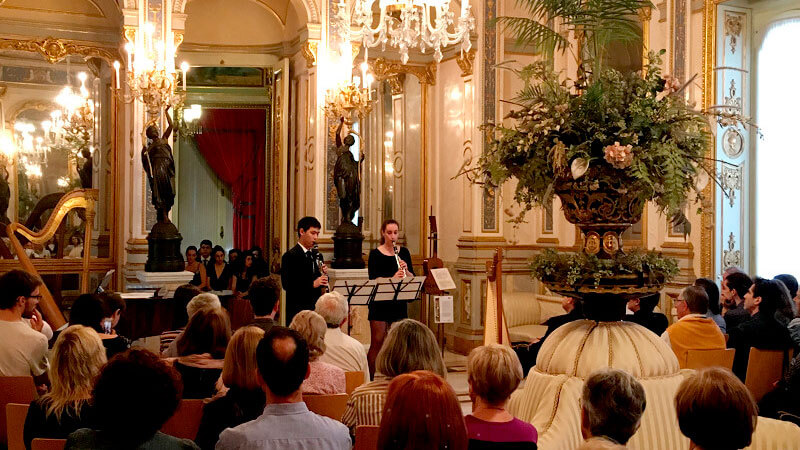 Listening to music has a multitude of health benefits. It helps you to improve your performance in other areas, reduce stress and boost your state of mind. Playing an instrument or singing also lets you express yourself musically. The students who form part of the Orfeón y Camerata – the CEU Choir and Chamber Orchestra – get all these benefits and the opportunity to share their passion for music with students from other degrees, countries and cultures. This stimulating experience will enrich your time at the University and will provide you with an education beyond the merely academic.
Samuel Ríos Vigo is as passionate about animals as he is about music. He came to Valencia from Málaga to train to be a vet, but his love for music has also led him to participate for a second consecutive year in the rehearsals and performances of the Orfeón y Camerata. By forming part of the choir, Samuel has broadened his circle of friends, as "there are students from different countries and degrees, such as Dentistry and Pharmacy." He also thinks that "this is a great to play music while at University. It's really cool because every performance keeps you on your toes and makes you feel that music is a part of you."
Music forms part of University celebrations and is present in all the major events. "We play at a lot of events, especially institutional ceremonies. We also meet weekly to prepare ourselves for each performance. There's usually an event at the end of each term, so we get together every week to rehearse."
If you're passionate about music, if you love singing, or if you play an instrument, we have a place for you at the University's Orfeón y Camerata.
To join, write to:
campuslife@uchceu.es