An innovative and international educational experience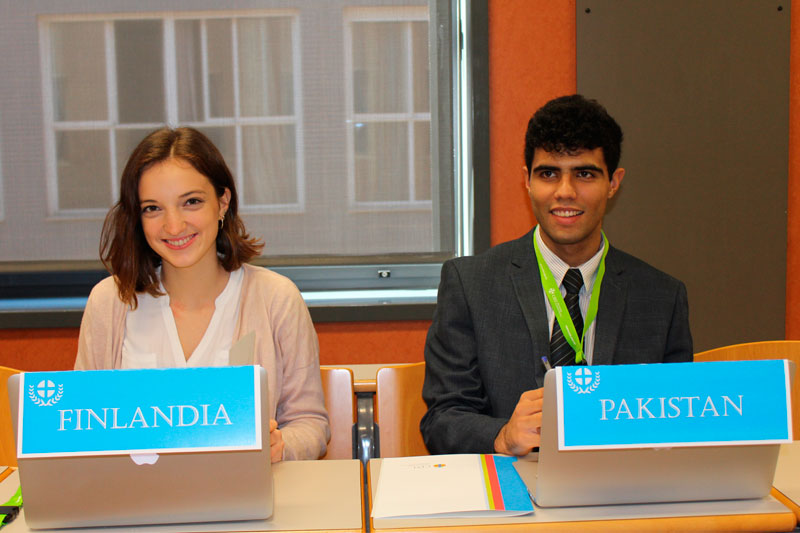 The first simulation of the General Assembly of the United Nations has been held in the television set of CEU Cardenal Herrera University. It is a practical learning exercise in which students from different countries and different degrees have participated. The activity is aimed at bringing students closer to the UN model of functioning. To create a better world, it is necessary to implant a vision of solidarity from the beginning of knowledge and in order to achieve this, there is no better place than the university. This type of activity has its roots in 1948, when it was implanted at Harvard University.
The activity was based on the debate about which were the appropriate measures to improve international security. The project has been led by students Zitan Peng and Noelia Puchol, who have had the help of students of Law, Journalism, Audiovisual Communication, Political Science and Advertising.